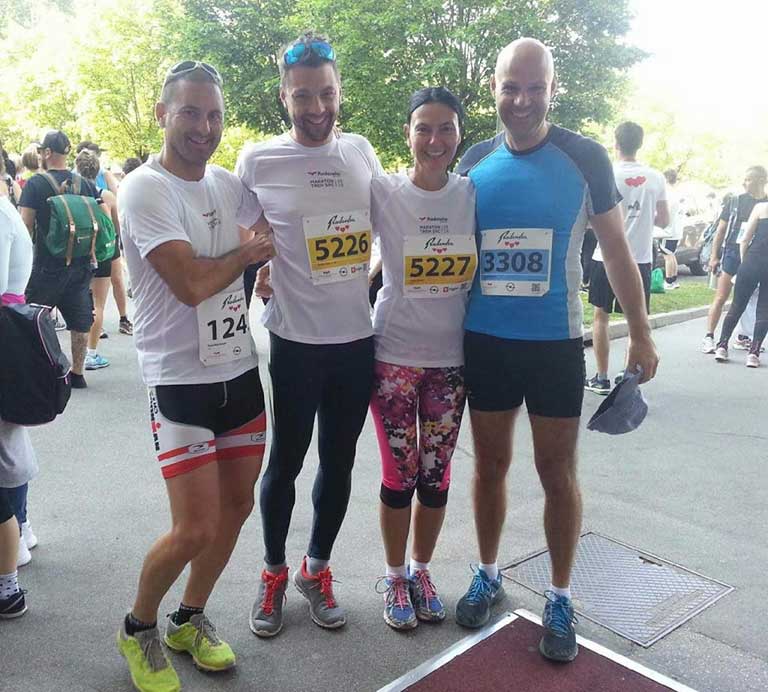 In the Residential Group Črnuška Gmajna, we have been involved in the professional treatment of various additional adventure activities (international exchanges, volunteers from abroad, sports activities, etc.) for a longer period of time, thus enabling our young people to improve their quality of life. In this school year, we decided to include even more sports and adventures in the regular program, which will be planned, implemented and evaluated more systematically or thoughtfully. Through this program, we want to get to know young people through various sports activities, encourage them to spend their leisure time actively, and through the experience of sports activities overcoming obstacles in other social, psychological areas. Our goal is not to educate athletes, but sports spirit. Sports serves as a polygon or a means to gain new positive learning for life.
With the planned program, we also want to improve the personality traits of individuals, such as stress management, asertic expression of aggression, stimulating empathy and team collaboration, eliminating passivity, developing endurance, improving self-image and a healthier attitude towards your body. All this will be achieved through the personal experience of each individual who will participate in the training unit. The positive effects of sporting activity will be so visible in various areas (physical, emotional and social).
In raising adolescents with sports, we want to achieve similar situations as in everyday life, but our activities will be supported by expert mentoring and support, and young people will have to be active in the implementation of activities and solving possible challenges (fear, uncertainty, passivity, ignorance). With sporting activities we will be able to extract emotional reactions that are much more difficult in normal education. Sports will enable us to achieve much faster results and more genuine reactions of participants. Sport is therefore only a medium and not an objective and it is an innovative approach to education and influencing positive changes in the behavior and emotion of adolescents.
Activities will take place both outdoors, in nature and in the gym and will be recorded. The camera will be our basic gadget, viewing and analyzing images will mirror the reactions and responses of adolescents. With the help of shots we will be able to analyze situations or behavior and on the basis of personal experience, that is, by viewing images and thus insight into behavior in a given situation, they had the opportunity to influence reaction in similar situations in the future.
Innovative approaches to education are important because they complement already established, routine professional programs and force us to a more refined consideration of the usefulness and effectiveness of educational approaches in general.
With the new program we enable young people with fewer opportunities to become more active in order to learn techniques for more successful overcoming of problems and consequently more active inclusion in society.
The program includes young people aged 15 to 18 from the residential group Črnuška gmajna. In the past, all adolescents have already encountered various forms of risky behavior, inadequate and uncomfortable conditions at home, school failures, and were also placed in a residential group for these reasons.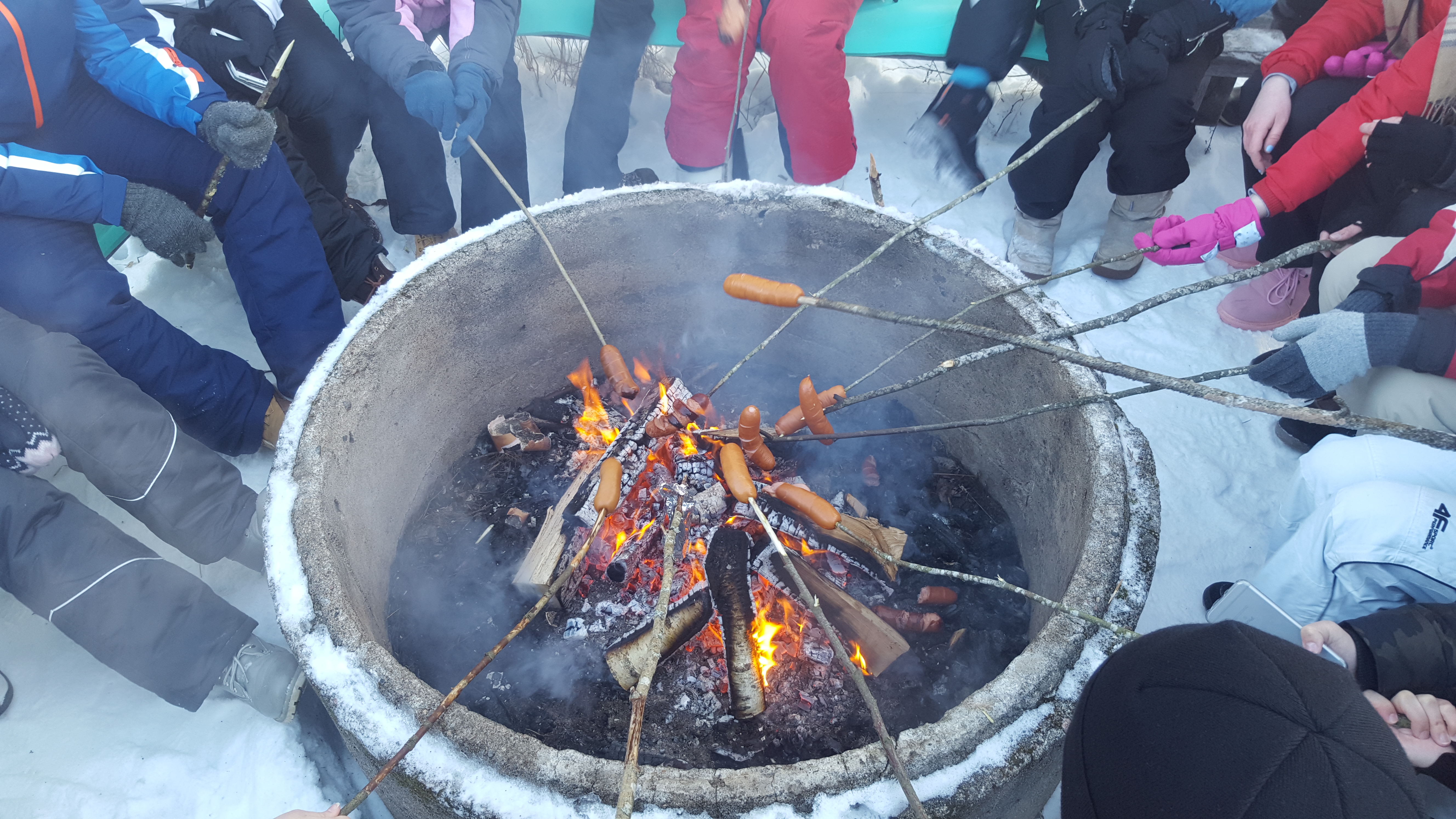 Team Building Weekends
In our Yearly Program we include some common weekends when we try to bond and have some fruitful time. So we usually go to a Team Building in the Autumn, skiing in the Winter and running Marathon Radenci in the Spring. Those are happy times guarenteed.
Easter Egg
Every year during Easter we paint a few hundreds eggs with RotaryAct Ljubljana. We invite families, friends of the residents and ex members of the group to join us. The eggs are sold for charity. With a raised funds we organize team building weekends, activities and cover traveling costs for the youth exchange.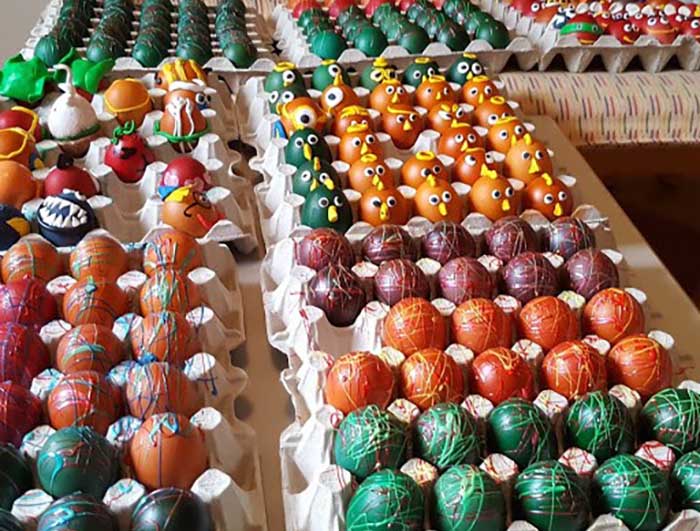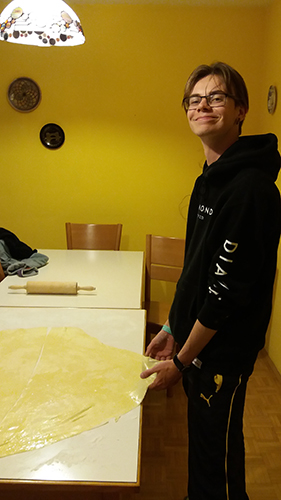 European Voluntary Service – EVS
Our organization will welcome any volunteer, regardless of gender, race or religion, however we do desire that the volunteer is empathetic, sensitive, communicative, persistent, resposible, reliable, creative, and is able to take initative. It is also desired that the volunteer speaks the basics of English, is equipped with rudimentary pedagogical skills. shows intrest in sport activities, and has basic computer skills. The project is open to all people (between ages 18-30), but the emphasis is laid on their motivation and desires for new experiences.More about project: 
http://www.movit.si/evs-20-let/kaj-je-evs/
We also carried out one very successful youth initative where we sent our voluntary co-worker to France via the EVS project. In addition, we also have considerable experience with michellaneous voluntary work as we every year invite people, mainly from the Faculties of Education and Social Work at the University of Ljubljana, or Erasmus students, to do their compulsory practice at our organization.
Youth Exchanges
In our group besides the formal education we also use and promote non-formal education, which runs through different projects, such as workshops, summer camps, winter camps, excursions abroad, international exchanges and many more. We are opened for a new international collaborations and also to gain new knowledge and skills on a field of youth work. Our residential care group considers international activities as very important added value and opportunity for learning a new skills. Therefore we are taking part in international exchanges.
In a last several years we were participants in exchanges "Fresh Air, Fresh Thinking" in Finland (2 times), "42 – Meaning of Life, Snow and Everything! " (Finland, 2013), "Finnish Line" (2016), "Find Your Inner Sisu" (2018) and we were hosting youngsters on an exchange "No Will, No Skill!" (2011) "Healthy Mind in a Healthy Body" (2014) and "Youths Building Bridges (2018).
The main topic on our exchanges usuallly is education through different sport activities, finding out how to lIve healthy and how to respect nature and contribute personal share in better environmental awareness. This exchange aims provide young people with a framework for a healthy lifestyle by focusing on the benefits of participating in outdoor activities and of choosing ecological way of living. The emphasis of the program usually builds self esteem, acceptance of other people, opens our minds about other cultures, etc. And here is a video that shows atmosphere on an exchange:
For our last hosting youth exchange "Youths Building Bridges" (YBB) in June 2018 we followed this orientation:
Youths can learn not only inside school walls but also by themself being active in doing and discovering world around them. YBB gave opportunities for international collaboration where youths gained new non-formal knowledge and experiences in outdoor activities and insight to migration issue in EU. The program contained workshops, outdoors activities, visits of nature goods, international evenings, etc. where we learnt by doing and using non formal educational methods. Youths were active mentally and physically what resulted in higher motivation, new knowledge, new experiences, new skills. We believe the project will have a long term impact on all participants. It will make us more active, open our minds, provide us with a framework for a healthy lifestyle. It will improve our self-esteem, our acceptance of other people, and make us value different cultures more.
Our last YE abroad was in July 2019 in Asores Island. The projects was titled "Going Greener for Future Generations"! Find details in our article.
We have some blogs from some previous exchanges in the links below:
SBSX
Po poteh Martina Krpana
No will no skill
Healthy mind in a healthy body